Veterans ID cards to be available starting in November
By: 

Leo Shane III
           MilitaryTimes.com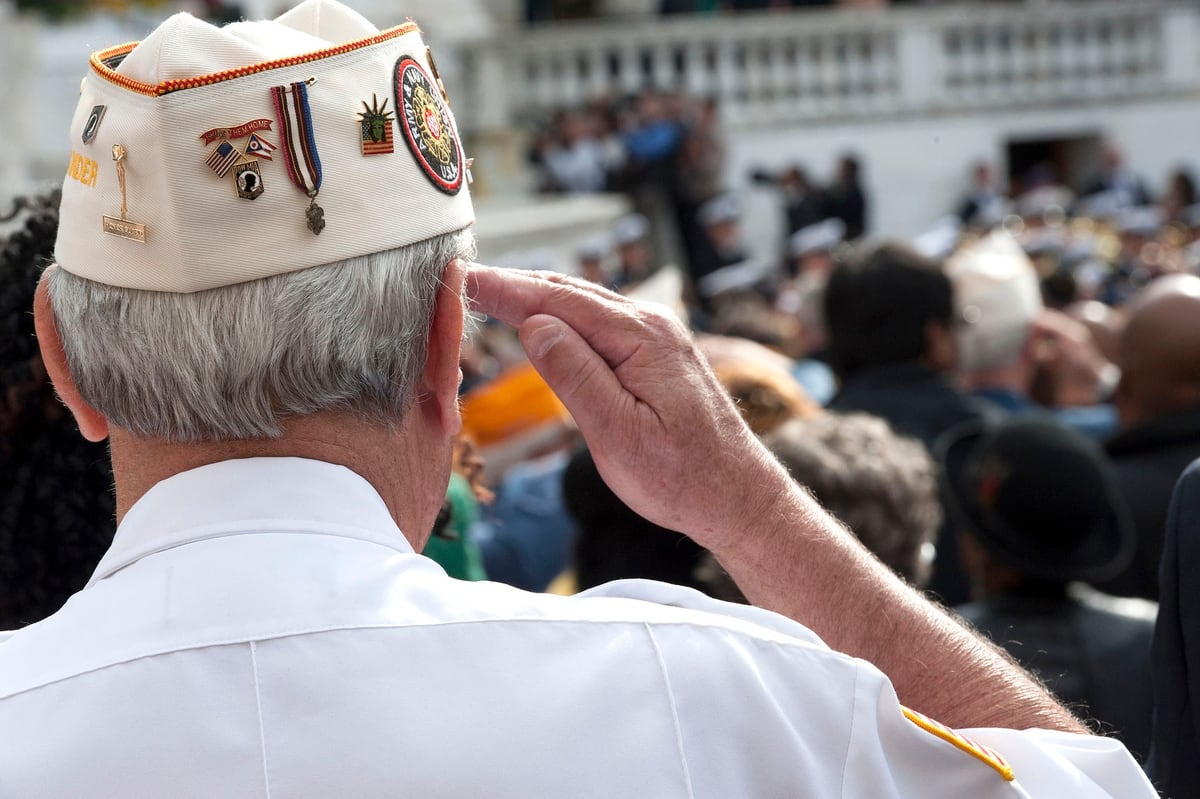 Observances of Veterans Day 2016 in the National Capital Area, including Arlington National Cemetery, The National World War Two Memorial, The Korean War Memorial, The Vietnam Veterans Memorial, Women In Military Service for America Memorial and the John J Pershing Gravesite. (Veterans Affairs)
WASHINGTON — Veterans Affairs officials will start issuing new veterans ID cards next month, giving recipients an easy way to provide their military service for business discounts and other promotions.
The move, first reported by Military.com, comes two years after Congress passed legislation for the cards. A VA spokesman said they'll be made available for no cost to any veteran who applies through the department's website.
The new cards won't replace VA medical cards or official defense retiree cards, and will not carry any force of law behind them.
But supporters have called a national veterans ID card a simple way to honor veterans' service and a way to help them prove their service status for non-federal activities. They have also argued that many veterans' practice of carrying around copies of their military discharge paperwork or other personal documents to get corporate discounts leaves them open to fraud and identity theft.
Several states — but not all 50 — give veterans the option to identify themselves on drivers licenses. But the national ID card through VA would give a more standard way to verify military service.
VA officials have not yet said how long it will take to issue cards after a veteran has requested them.
Legislation authorizing the cards was sponsored by Rep. Vern Buchanan, R-Fla., and passed through Congress without objection. About 21 million Americans are veterans, with another 1.3 million individuals currently serving in the military.
101st Army Band-Colorado National Guard Band Free concert at Elizabeth Highschool on May 20, 2017 at 7pm 
American Legion Post 182 Kiowa-Elbert
and
Elizabeth VFW Post 10649: 
101st Army Band-Colorado National Guard Band is playing a free concert at the Elizabeth High School tomorrow evening, starting at 7:00 PM.    Thought folks might find in enjoyable, and it's sure to be a good time.
For a Good Cause: Welcome to VFW Post 10649, located in Elizabeth, CO!
The goal of our nonprofit organization from Elizabeth is to help the veterans of Elbert County and the community. 
Have you ever thought about how much you could change things just by volunteering?
Go to this VetTix site and please use my referral code: Friend Referral Link http://www.VetTix.org/ref/357787 to sign up for free tickets to  lots of free events. 
Veterans Fun Shoot! August 20th
"ACRONYM - The Cross Generational Battle with PTSD"
Post 82/Elizabeth is sponsoring a free public showing of Stefan Tubbs (KOA Radio) recently released documentary called "ACRONYM - The Cross Generational Battle with PTSD". My wife and I saw this at the premier release and both believe this is an excellent film. I am on a mission to show that PTSD is not a four-letter word. Veterans and first responders have earned the right to have PTSD. Don't be embarrassed about it. Whether or not you have PTSD, this is an excellent documentary, especially for family members. 
This is an open invitation to all veterans, first responders, the general public, and especially family members We would like to invite all the local VFW members to attend. Please forward the attachment to all hands, including any other VFW units within the immediate area and anyone else that you desire to see this. The more people that show… the better.
Show time is 1 Jul at 1800 at the Legion Post at 228 S. Banner St, Elizabeth, Co.  Thanks…
If you or any of your people have any questions, please contact the Post 82 Chaplain Randy Rought at 303-503-6210.
For the original flyer please use the Contact Us button or send an email to the Post Comander.
Meetings are held the first Thursday of every month at 1900 hours.  The meetings are held at the post building at: 24325 Main St., Elbert, CO.